Signature Series Razor Trio
---
Using a razor opens up a whole new world of artistic possibilities. From blending to texturizing to point cutting, the Signature Series Razor creates clean lines and exquisite detail. Experience unparalleled precision control with the balanced metal handle, swiveling finger hole and ultra-sharp blades. With three ergonomic handles, you'll be prepared for every guest and every technique. Take hair design to new levels with our Signature Series Razor.
Features
The Sam Villa Razor can be used by both right handed and left handed stylists.
Ergonomic finger design keeps your hand in a natural position - reducing strain
360-degree swivel design allows you to achieve any cutting angle without turning or bending your wrist
Ribbed grip area for comfort and control
Durable all-metal body is perfectly balanced
Includes: 3 Razor handles, 11 Straight-edge blades, 6 Blending "9-gap" blades and 6 Texture "6-gap" blades
Blades come with easy to use slide on/off dispenser
More information
SKU 20101
Handle Design Classic Series
Warranty
Product Details
Sharper, Cleaner Lines
Bring your most daring hair design dreams to life. Teflon-coated stainless steel blades slide smoothly through hair without catching or dragging. The durable all-metal handle is perfectly balanced, so you can remove the right amount of hair every time. Undercut, bevel, texturize, blend, and slice with confidence.
Find the Perfect Blade
With three different blade types at your fingertips, you'll be ready to master any razor cutting technique. Use the straight-edge blades for classic razor cutting, the 9-gap blades for blending and the 6-gap blades for texturizing (all included). Each blade features a plastic molded jacket that acts as a safety guard and allows you to change out blades easily. Three ergonomic handles let you use all the blade types in one haircut without swapping out blades.
Freedom of Movement
Experience extraordinary comfort and flexibility. The 360-degree swivel design of the Signature Series Razors lets you place the blade right where you want it without turning or bending your wrist. A ribbed grip area gives you added comfort and precision control. Keep your hand in a natural position and reduce strain with the ergonomic finger design.
Customer Reviews
100
reviewers would recommend this product
Write a Review
Ask a Question
Filter Reviews:
razors
creativity
knife
chrome
others
butter
hair
01/14/2023
Jennifer R.

United States
Love!
I love these razors they cut through hair like a hot knife cutting though butter! I havent used them all yet but I cant wait to see how the others help bring out more of my creativity.
Love this! ♥ -the Sam Villa Team
08/13/2022
Erin F.

United States
I recommend this product
Great
One razor had missing chrome but they work great.
Hi there! So glad to hear you love them! Please reach out to us at info@samvilla.com to see if we can't replace that one that the chrome is coming off of! Thanks -Trena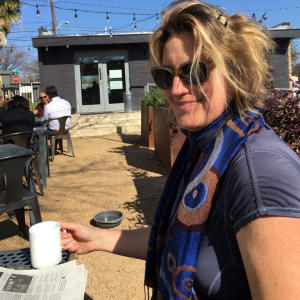 SF
07/28/2022
Serena F.

United States
I recommend this product
razor trio
These seem to be high quality razors. I am still determining if they will work for me. My first reaction was wow, how cool is this. I felt like I was able to remove dead ends and do a nice taper to each piece which generally helps my hair. I have been using the type of thinning scissors. I may need to learn more to prevent fizzy results such as described. Not quite sure if I'll be able to do that for cutting my own hair. But I hope there is more from Sam Villa on doing a skillful razor cut for when I cut family and friends hair. It seems like a wonderful addition if I can gain the skill to avoid causing frizz/split ends.
04/21/2022
Cindy C.

United States
I recommend this product
Best Razors Ever
These razors are absolutely amazing. Very easy to hold and also makes razor cuts super smooth and easy to cut.
Best review ever! Thanks for your support! -the Sam Villa Team
Love ❤️️
I love this !! Very good and beautiful!!
We love you! :two_hearts: -The Sam Villa Team
Left handed. Wish you had
Left handed. Wish you had larger bottles of shear oil for sale. Great razors
Hi there! You are great and will take the oil under advisement! Thanks -The Sam Villa Team
Best razors ever
Love! Love! Love!
We love you! :) -The Sam Villa Team
Happy with my purchase
A great student purchase. It provides a controlled cut with a good grip that can be used with confidence. A must for people in search of that perfect texture.
Hi there! We are so glad you are enjoying your Razor Trio! We strive for perfection and are so glad when we achieve it! Thanks! -The Sam Villa Team
As a stylist with carpal
As a stylist with carpal tunnel syndrome, I love the design of swivel handles! The blades cut so smoothly!
Hi there! We are SO pleased that they are helping! We really want to ensure that stylists do not have to suffer and still do what they love! Thank you! -The Sam Villa Team!
Love these
Love these
That's what we love to hear! :) -The Sam Villa Team