Essential Series Shear
---
Experience exceptional performance and unbeatable value. With the same ergonomic features as our Signature Series Shears, this shear will transform how you work. The forward-set handle keeps your wrist relaxed and your elbow in a safe downward position. Glide smoothly through hair and create stunning intricate detail with the convex stainless steel blades. Discover a better way to work with our Sam Villa Essential Series Shear.
Features
Neutral hand/thumb position for a relaxed cut
Angled handle allows for an elbow down posture in most cutting positions
Constructed from 440C steel - the highest grade of stainless alloy
Cryogenically tempered steel improves the durability of the edge by up to 40%
Click set streamline tension system provides consistent tension throughout the life of the shear
Convex blades provide the smoothest, longest lasting cut available - these type of blades are the same as our Signature Series Shears
More information
SKU: EssentialSeriesShear
Warranty
Product Details
Accessible Value
Perfect for students and newer stylists, the Essential Series Shear offers exceptional precision and ergonomics at an accessible price point. Convex blades made of high quality Japanese stainless steel alloy slide smoothly through hair without pulling or tugging. The click set streamline tension system provides consistent tension across the blades, making this an excellent tool for slide cutting.
Stay Healthy Behind the Chair
No matter where you are in your career, it's essential to stay healthy and injury-free so you can keep doing what you love. Opposing grip shears force your arm into a raised and stressful position, straining your elbow and shoulder. The Essential Series Shear features a crane handle that lets you keep your elbow low and relaxed in most cutting positions. With the forward set thumb, you can cut with your hand in a natural, neutral position to protect your wrist. Get the results you want with minimum input from your body, and stay pain-free behind the chair.
Intricate Detail Work
The blades on our Essential Series Shear allow you to adopt a variety of hand positions to access tight areas close to the head. Reach for this tool for delicate precision cutting and working with smaller sections of hair.
Customer Reviews
Write a Review
Ask a Question
I recommend this product
Not happy still not here
Ordering was great, that is it.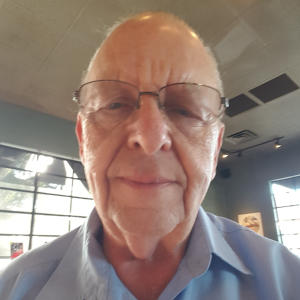 RS
10/02/2021
Ron S.

United States
I recommend this product
Quality and comfort
The quality and workmanship are outstanding. The design is very easy on your hands.
meh
Scissors are sharp and work okay. They sound and feel cheap. I got what I paid for...
We are so sorry you don't love your shear! Please reach out to our customer care team at info@samvilla.com and we can see what we can do to help! -The Sam Villa Team
very comfortable in hand
It is very comfortable in hand with 6 inches size. Great price! Thanks Sam Villa made a lot of different kind of shears with different price, so it gives us more choice.
We really want people to be able to find the shear that is right for them! We are so glad that you found yours! -The Sam Villa Team
Love them !!
Love them !!
We love you! :sparkling_heart: -The Sam Villa Team
Love!
Love!
We love you! :sparkling_heart: -The Sam Villa Team
Essential Series Shear
This is a great work horse shear! I love it and is most comfortable!
Having a 'go to' shear is so important! We are so glad you love it as much as we do! -The Sam Villa Team
Great
Great
You are great! -The Sam Villa Team
Must buy
Love the comfort of my sheers. Super love the customer service. All my shears are Sam Villa!
We love you too! :sparkling_heart: -The Sam Villa Team
So far I love them
The shears have been perfect!
That's exactly what we love to hear! -The Sam Villa Team